PA Series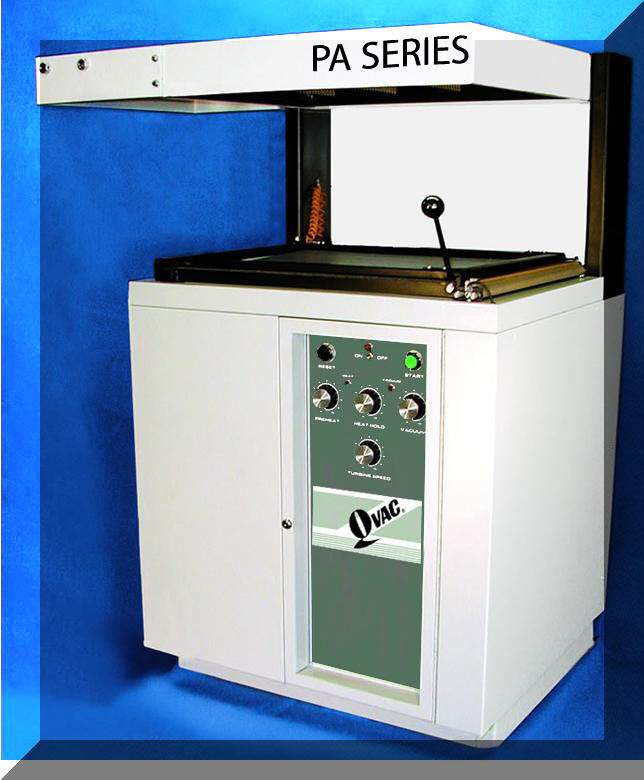 Th
e PA Series
is an effective way to mount products to a hanging display board or corrugated shipping carton with a strong clear film.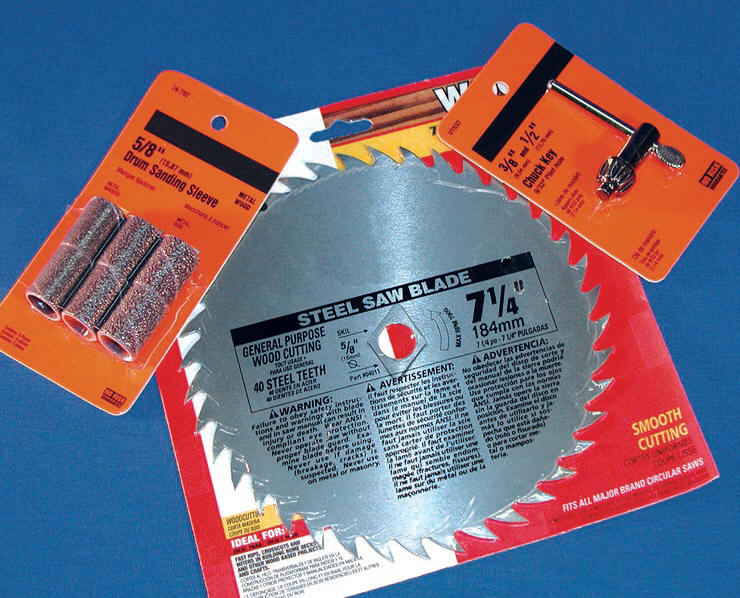 The
PA Series
is used to package:
• hardware (hinges, etc.) • fasteners
• hand tools • automotive parts
• anything in a custom shipping box • advertising specialties
The uniquely efficient PA Series Skin Packaging machine will work with virtually any Skin Packaging film and board. Each model is specifically designed to handle standard master board sizes of 18x24, 24x30, 24x36 and 30x36 inches. Products are mounted to a hanging display board or corrugated shipper carton by strong, clear plastic. Many retail display packs can be die cut from individual master boards. The Simpulse TM film cut-off system, standard on all PA Series models, dramatically increases production efficiency. The cutoff automatically separates the finished package from the continuous roll of film, and the machine is ready for the next cycle. The PA Series features the patented ThermOpulse impulse heating system. It heats instantly at the beginning of each cycle, and cools immediately at the end of the cycle-there's no wasted energy. These stationary oven machines take about half the floor space of competitive, moving oven types, and the PA Series oven has no moving parts to wear out. You get precise control in a space-saving, stationary oven which eliminates the dangers and mechanical failures associated with moving ovens or those with heating block devices. The PA Series has many safety features including a high-tech pneumatic circuit to prevent the film tray from dropping if any power failure occurs. Also a back plate is included to eliminate operator pinch points.
The machine's cycle rate is approximately 30 seconds.
| | | |
| --- | --- | --- |
| MODEL | PA1824 | PA2430 |
| Electrical | 220V/40A/3PH | 220V/60A/3PH |
| Max Film Width (in(cm)) | 20(51) | 26(66) |
| Max. Sheet Size (in(cm)) | 18 x 24(46 x 61) | 24 x 30(61 x 76) |
| Max. Product Height (in(cm)) | 8(20) | 8(20) |
| Unit Dimensions (in) | 33L x 29W x 56H | 48L x 37W x 57H |
| Unit Dimensions (cm) | 84L x 74W x 144H | 122L x 94W x 145H |
| Shipping Weight (lb(kg)) | 504(229) | 580(263) |
| Compressed Air | 0.7 cfm @ 80 psi | 0.7 cfm @ 80 psi |
| | | |
| --- | --- | --- |
| MODEL | PA2436 | PA3036 |
| Electrical | 220V/75A/3PH | 220V/75A/3PH |
| Max Film Width (in(cm)) | 26(66) | 32(81) |
| Max. Sheet Size (in(cm)) | 24 x 36(61 x 91) | 30 x 36(76 x 91) |
| Max. Product Height (in(cm)) | 8(20) | 8(20) |
| Unit Dimensions (in) | 50L x 44W x 57H | 50L x 44W x 57H |
| Unit Dimensions (cm) | 127L x 112W x 145H | 127L x 112W x 145H |
| Shipping Weight (lb(kg)) | 660(299) | 660(299) |
| Compressed Air | 0.7 cfm @ 80 psi | 0.7 cfm @ 80 psi |